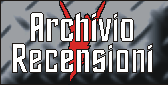 The Saint James Society "The Saint James Society"
I Salici "Nowhere Better Than This Place, Somewhere Better Than This Place"
Richie Sambora "Aftermath Of The Lowdown"
The Samurai Of Prog "The Imperial Hotel"
Marco Sanchioni "Dieci Anni Dopo"
Marco Sanchioni "Dolcemente Gridando sul Mondo"
Saxon "Unplugged And Strung Up"
Scar Simmetry "The Singularity (Phase I - Neohumanity)"
Viviana Scarinci e Edo Notarloberti "La Favola di Lilith"
Scorpion Child "Acid Roulette"
Scum Of The Earth "The Devil Made Me Do It"
Seasons Of Time "Closed to Open Plains"
Il Segno Del Comando "Il Volto Verde"
Sergeant Steel "Riders of the Worm"
Seven Steps To The Green Door "Fetish"
Shapphire Eyes "Shapphire Eyes"
Scorpions "50th Anniversary Edition"
Showdown Boulevard "Showdown Boulevard"
Skid Row "United World Rebellion - Chapter 1"
Skid Row "Rise Of The Damnation Army"
The Skull "For Those Which Are Asleep"
Silver Addiction "All In Vain"
Silverlake "Every Shape And Size"
Claudio Simonetti "Dario Argento's Dracula 3D Original Soundtrack
Nick Simper & Nasty Habits "Live at Szene Vienna"
Silhouette "Across the Rubicon"
SIXX:A.M. "This Is Gonna Hurt"
Shannon "Circus Of Lost Souls"
Sleepthief "Mortal Longing EP"
Alex Snipers Experience "Familiar to Someone Living in Action!"
Soilwork "The Living Infinite"
Sonata Arctica"Live In Finland"
Sonata Arctica "Stones Grow Her Name"
Sonata Arctica "Pariah's Child"
Sonata Arctica "Ecliptica - Revisited"
Soundgarden "Screaming Life/Fopp"
Spettri "2973 La Nemica dei Ricordi"
Spock's Beard "Brief Nocturnes and Dreamless Sleep"
Stala & So "Play Another Round"
Starship "Loveless Fascination"
Steopen Dedalus "Say It Right!"
The Strange Flowers "The Grace of Losers"
The Strange Flowers "Pearls at Swine"
Stream Of Passion "Darker Days"
Sky Cries Mary "Taking the Stage"
The SKYS "Journey Through the Skies"
State Of Salazar "All The Way"
Steelwing "Zone Of Alienation"
Strana Officina -Special Reissue- In memory of… FABIO e ROBERTO CAPPANERA
Sunpilots "King of the Sugarcoat Tongue"
Summerlin "You Can't Burn Out If You're Not On Fire"
Swedish Hitz Goes Metal "Swedish Hitz Goes Metal Vol. 2"
Tactusrosa "Beatles & Pink Floyd Oltre il Già Noto"
Tankard "A Girl Called Cerveza"
Il Tempio Delle Clessidre "Alienatura"
Il Tempio Delle Clessidre "Live at Seoul DVD"
Tenacious D "Rize Of The Fenix"
The Theander "Strange Nostalgia"
Therapy? "A Brief Crack Of Light"
This Century "Biography Of Heartbreak"
Thunder Rising "Thunder Rising"
The Treatment "Running With The Dogs"
Trucker Diablo "The Devil Rhythm"
Devin Townsend Project "Epicloud"
Tony Tears "Music From the Astral Worlds (2000-2014)"
Tunatons "Vulcano a New Exotic Rockabilly Adventure"
Martin Turner "Written in the Stars"
Tygers Of Pan Tang "Animal Instinct "
Tygers Of Pan Tang "Noises From the Cathouse"
Tiresia Raptus "Tiresia Raptus"
Three Monks "Neogothic Progressive Toccatas"
Unreal City "Il Paese del Tramonto"
Uriah Heep "Live At Koko-London 2014